AZ Dunk tank rentals Phoenix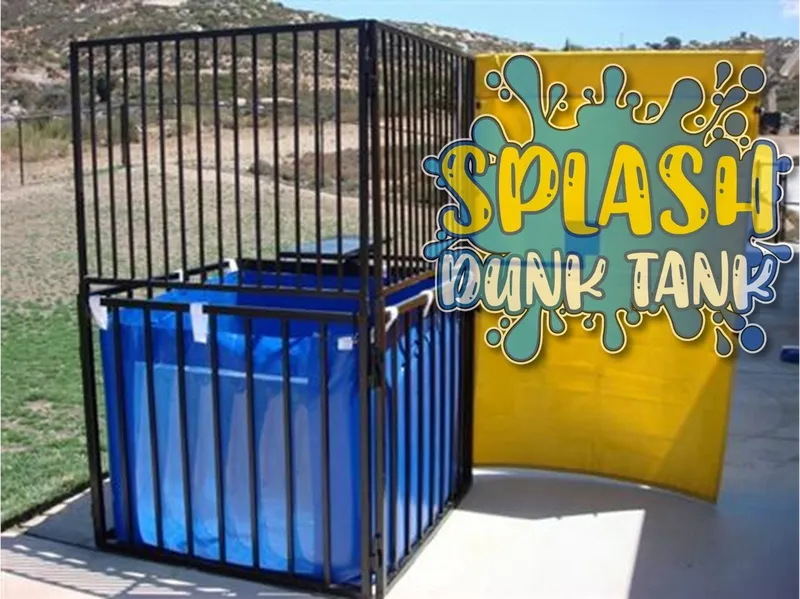 AZ Dunk tank rental Phoenix
Starting at just $250 your gonna love these dunk tank event rentals in Phoenix. Our dunk tanks for rent are a great way to cool off in the heat and lots of fun for all types of events.
Dunk tank rentals in Mesa. Imagine how fun it would be to dunk your father, Uncle or kids in this dunk tank at your next family reunion. We offer the best dunk tank rentals in Arizona. Our dunk tanks have ball bearings so you don't have to worry about the little kids hitting the target and it not dunking. every hit is a Dunk!
Dunk tank rentals Scottsdale
Schools love dunk tank rentals! If your looking for a dunk tank for rent near me in Scottsdale then look no further. We offer great prices on all our dunk tanks. Great for church events also.
Dunk tank rentals are very popular in Arizona in the summer. We offer dunk tank rentals in Peoria, AZ. Get your friends and lets have some fun dunking each other in this dunk tank for rent.
Dunk tank rentals Chandler
Don't have much space? No worries. Our dunk tank rentals are build on site. We can fit our dunk tanks in almost any space. If your have a narrow walk way that then opens up to a bigger yard we can fit these dunk tanks no problem. Best dunk tank rentals in Chandler.
Dunk tank rentals Gilbert
Looking to dunk someone at your next event? Let us deliver you a amazing dunk tank. Our dunk tank rentals in Gilbert are lots of fun for kids and adults of all ages. Dunk tanks for Adults!