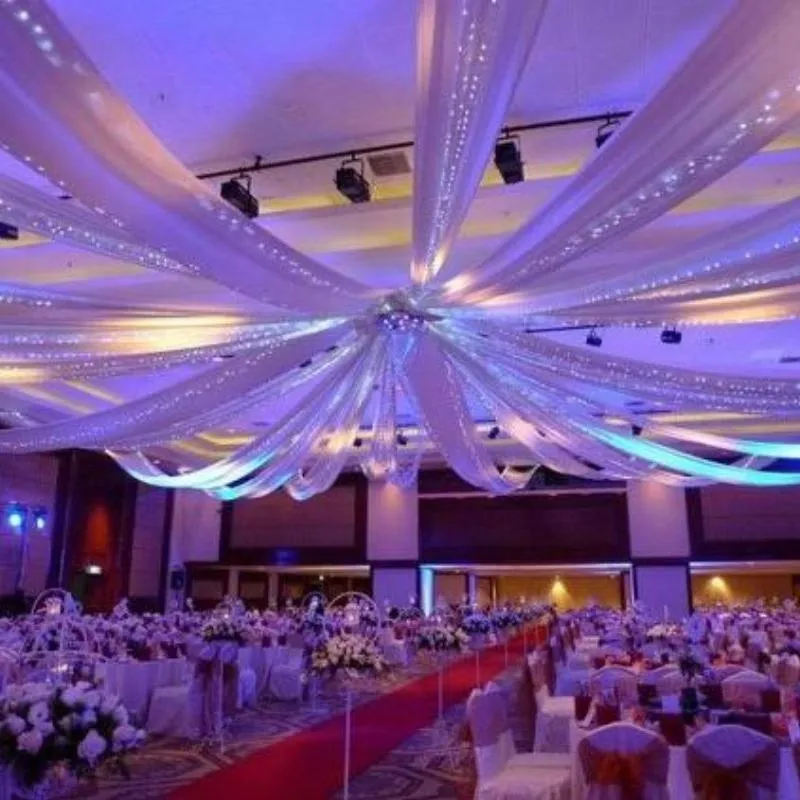 Dance floor, Tent, Wedding decoration, Arches, rentals - AZ Wedding Rentals
AZ Wedding Rentals. We offer Tent rentals, Dance floor rentals, portable Restroom rentals, Table & chair, lighting, backdrop, rentals and more. Call for more details about what we have to offer for weddings.
AZ Obstacle course rentals
White bounce house rentals 15x15 open front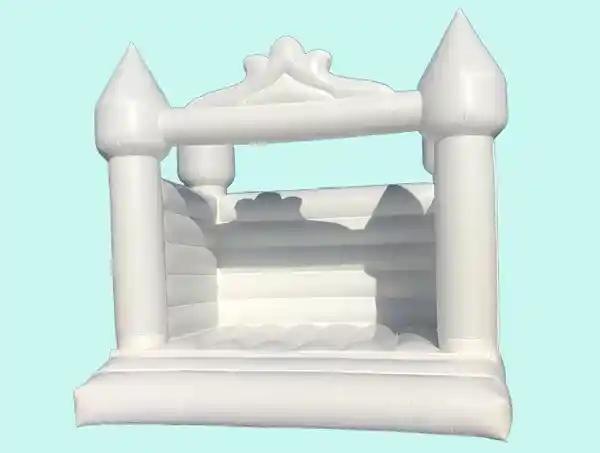 All White bounce house rentals for weddings. Open roof and open front design. Perfect for your wedding Photography. Capture your perfect pictures as you with your spouse, your family and guests jump in your all white bounce house. This bounce house makes for amazing photos and memories of your wedding.
Wedding bounce houses for rent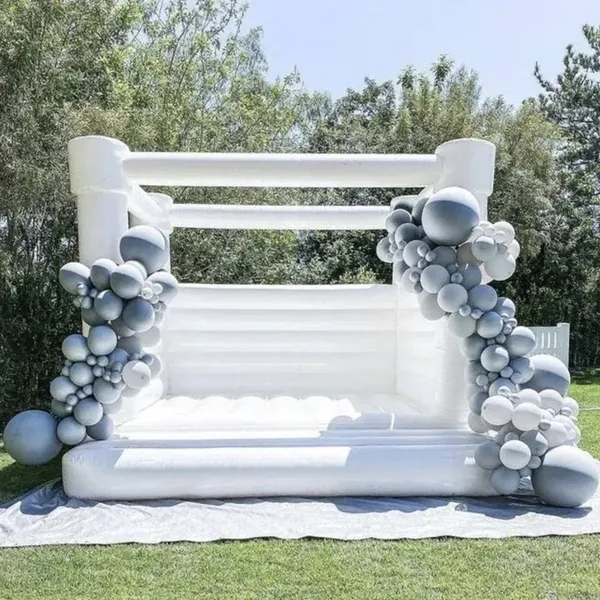 This is how an all white wedding bounce house rental looks when you add balloons to it! Just imagine jumping with your spouse and family in this all white bounce house for weddings. We offer the best white bounce house rentals for weddings
Tent rentals for events and weddings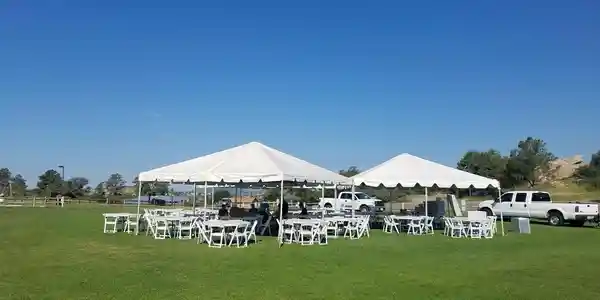 20×20 White Tent rentals for weddings and events. $350
20×40 White Tent rentals for weddings and events. $550
20×60 White Tent rentals for weddings and events. $750
40×40 White Tent rentals for weddings and events. $1250
Perfect sun protection.
White wedding tent rentals

Enclosed White tent rentals great for Weddings and Events.
20×40 enclosed tent rentals $599
20×60 enclosed tent rentals $850

These Wedding tents for rent and event tent rentals are perfect to keep your guest shaded from the heat and protected from the wind and rain.
Wedding rentals - Table, chair, tent, dance floor
Bounce then slide Wedding Rentals is a full service party and event rental company in Arizona. We provide wedding table rentals, chair rentals, Tent rentals, Portable restroom rentals, Dance floor rentals, linens and other items for the Phoenix metro valley and surrounding cities including Mesa, Tempe, Chandler, Gilbert and Scottsdale. We truly care about the success of your Wedding. We carry out the details so that you don't have to and we always go the extra mile to ensure that your event resembles the experience of a lifetime.
In addition to quality rental equipment we also provide you with the luxury of being treated like royalty by offering Prior day delivery for peace of mind. You should enjoy your event, not stress over technicalities.
Bounce then slide wedding Rentals is dedicated to servicing your Weddings, Family Reunions, Birthdays, Anniversaries, Bar Mitzvahs and Bat Mitzvahs, Quinquennia's and any other party or event in Phoenix and other Arizona cities. Our professional staff dressed in coordinated attire will ensure your event is ready for your royal day. Find your AZ table and chair rentals as well as your AZ Tent rentals here!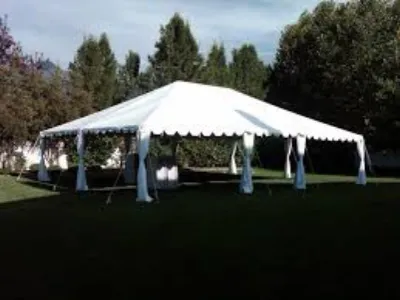 Wedding rentals - Table, chair, tent, dance floor
6 ft long Table rentals $10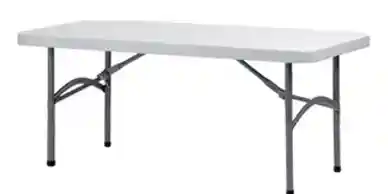 6 people per table
$10 each table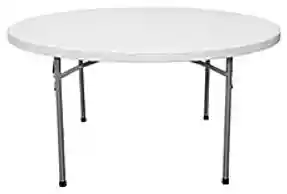 8 people per table
$15 per table.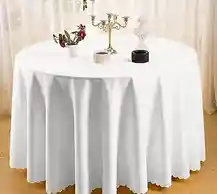 Lines $15 per table straight or round.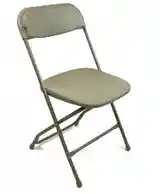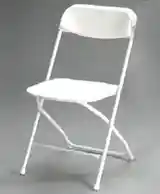 White chair rentals ideal for Weddings $4.50 each
NOTE: If you damage or stain this white chairs you will be charged $15 Per chair that is damaged/stained!!!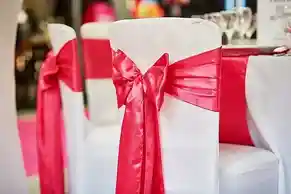 Chair linens $1.75-$8.00 per chair
Chair Ribbons $1.25-$3.00 per chair
Polyester Chair Cover
Satin Universal Chair Cover
Stretch
Stretch Spandex Chair Cover
Table and chair rentals for weddings & Events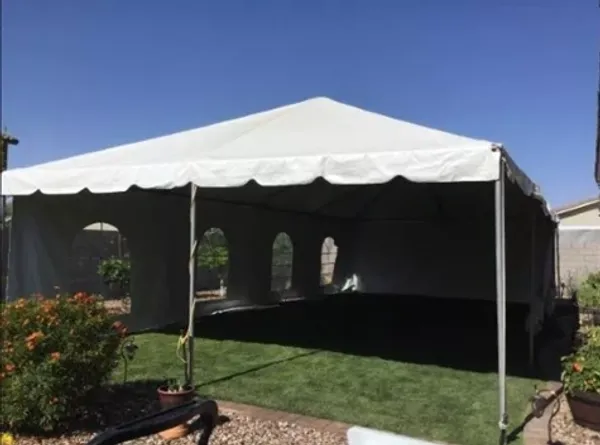 you can fit about 10 tables and 60 chairs under a 20*40 tent very comfortably.
OR
20×40 tent max 15 tables 90 chairs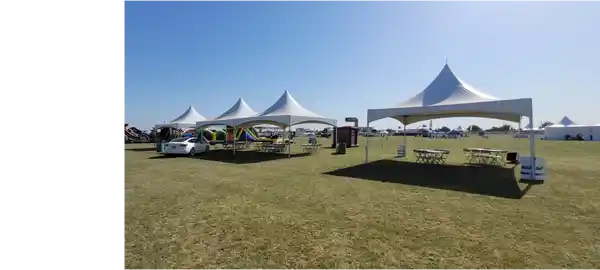 Event tent rentals. Get your tents for rent in Phoenix from us!
We offer enclosed tent rentals and open tents rentals.
Table and chair rentals for weddings & Events