Bounce Then Slide safety video
Bounce House Safety Video
Water slide rentals & Bounce house rentals AZ Q&A
Q- How long are the rentals
A- Unlimited hours, keep all day and over night if in a safe closed off location.

Q- What can you set up on
A- Dirt, Rocks, Grass, Concrete, Asphalt, sand (Sand and/or dirt is a Fee of $50)

Q- Can Adults play on the inflatables
A- Yes, unless the inflatable is for toddlers only.

Q- When is payment due
A- Upon delivery payment is due

Q- Do you clean your equipment after ever rental
A- YES (it is possible you could receive non-cleaned equipment if you order last minute and the product you want\order was recently picked up or not yet picked up and goes from another customer directly to you.
Cleaning | Delivery | Parks
Basic info about delivery's and cleaning
Worried about the Coronavirus disease (COVID-19) ??? We Clean & Sanitize ALL inflatables after every Rental! Long before the Coronavirus became a issue we have cleaned and sanitized ALL our equipment after every use\rental. Unlike most companies who are just starting to clean equipment we have over 12 Years habit and experience with sanitizing our equipment. We can Honestly say we are 1 of very few companies who have always maintained clean equipment so when you rent from us you can feel safe and confident in knowing you will be getting Clean, Safe, Fun, Sanitized equipment! *Over night rentals! Keep all day and all Night, we will pick up next morning. **Over night rentals must be approved by our office and equipment must be in a secure location to qualify to leave overnight! City Park Delivery's Will Incur a $75 Park fee! HOA|neighborhood Parks will incur $25-$50 Park Fee! Park rentals MUST rent a generator from us so we know the power will work no exceptions. Generator rentals are $65 Delivery to residence property $0-$85 depending on the equipment and location (most the metropolitan area is free delivery)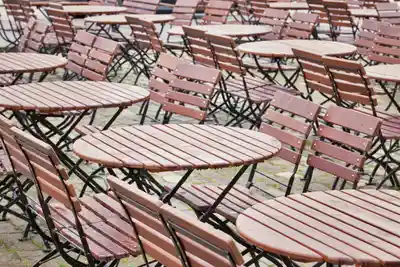 Duration of rental: Most of our rentals are based on a Overnight rental but does not mean you get to keep it for an exact 24 hours! We allow many customers to keep longer than 24 hours and may ask to pick up the inflatable 8 hours after delivery in order to clean it and re-deliver to another customer. (industry standard is 4-6 hours rental we allow our customers much more time with equipment as a thank you for renting from us) **Over night rentals must be approved by our office and equipment must be in a secure location to qualify to leave overnight! Delivery of inflatable: (A) If customer has pet's customer is required to clean up after pets before delivery crew arrives to deliver inflatables otherwise delivery crew WILL LEAVE and not set up inflatables if poop is found in the set-up area or anywhere 50 ft around the set-up area! We require flat surface and clean surface to set up rental equipment on. (B) we require a clear path to the set-up area. please move garbage cans and other objects out of path to access the set-up area. any inflatable smaller than a 15x15ft requires 36 inches of clear path width to dolly inflatable. all inflatables larger than 16×16 require 48 inches or more clear walk way path. Do not use inflatable in winds greater than 15mph. please turn inflatable off if winds exceed 15mph. Do Not let pets inside inflatables. No silly string, food, liquid other than water allowed in or by inflatable. Customer is ultimately responsible for inflatable or other rental equipment until we pick up such rented equipment. (don't leave our equipment in a park unattended or a front yard….) If equipment is damaged from none normal use or stolen customer is responsible! We are not considered to be late if we show up before your actual party start time! ( if we scheduled to deliver at 8am, your party starts at 10am and we deliver at 9am we are not late. we scheduled early delivery's in case we blow a tire and need to change it, run in to bad traffic or any other unforeseen delay/problem takes place. ) Lessee grants right to enter said property for the delivery and pick-up of the unit at any time any day needed by lessor, agents, servants, employees and/or officers. If access to property is locked by padlock lessee give permission/authority to lessor, agents, servants, employees and/or officers to cut padlock to access the property. (if lessor, agents, servants, employees and/or officers cuts lessee padlock a new padlock with key will be provided and a $20 fee will be added to lessee invoice/rental per occurrence.) Park delivery's are subject to a excessive labor fee of $75. Rentals to park locations may not be allowed to stay past sun set, please ask us at time of reservation. Customer/Leasee can not leave rented/leased equipment unsupervised. Leasee is responsible for all equipment rented until rented/Leased equipment is Picked up by approved staff.